1:30 ratio gearbox, high precision reduction gearbox
Product Description
1:30 ratio Gearbox, high precision reduction gearbox
Welcome to visit our website  to find more products!
PL Series Planetary Reduction Gearbox Features:
Gear box is used to transfer rotation and torque from motor to working machine, the function is to decrease speed by gears and increase torque.
*Main characteristic
low backlash

high output torque-the industry's highest torque density

balanced motor pinion

high efficiency(up to 98%)

ratio 4:1 to 100:1

low noise

operable in any mounting positions

lifetime lubrication
PL Series Planetary Reduction Gearbox Specification: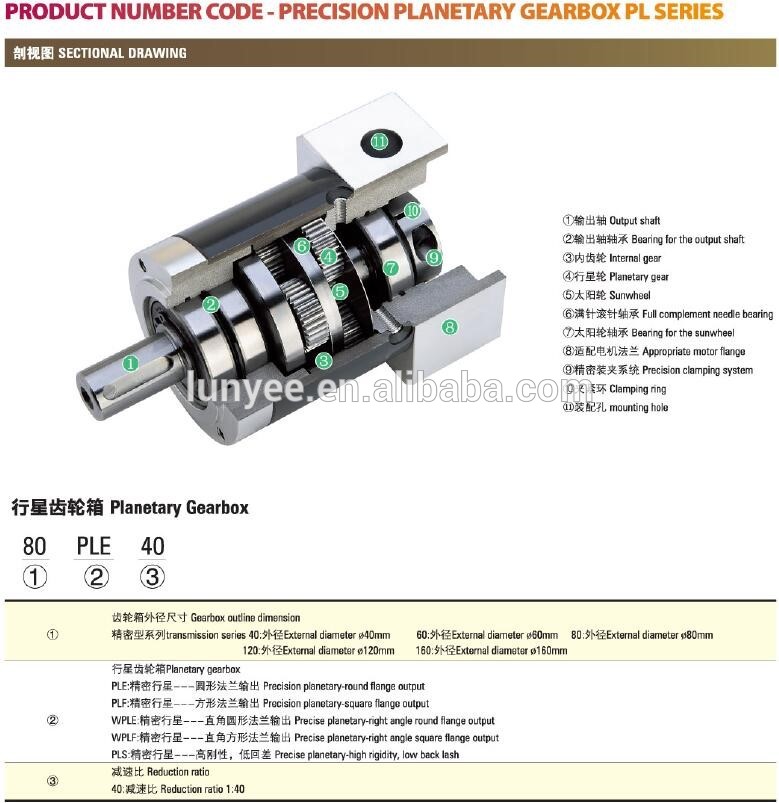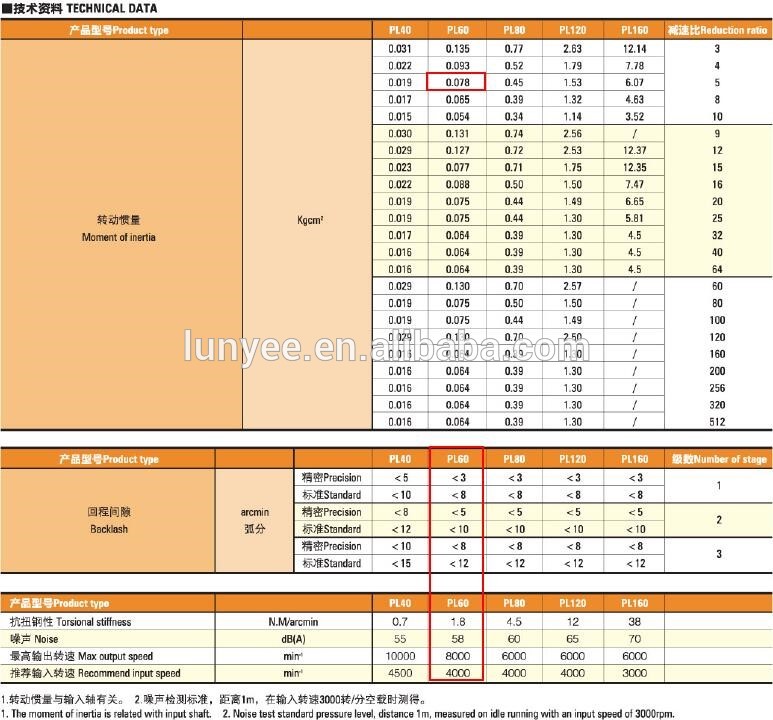 PL Series Planetary Reduction Gearbox Pictures: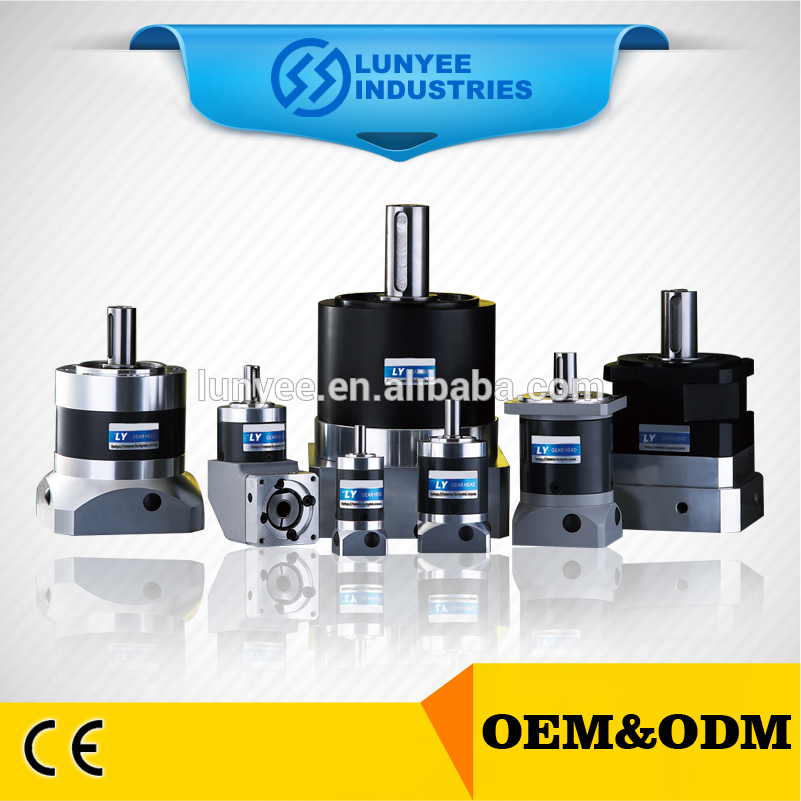 PL Series Planetary Reduction Gearbox choose: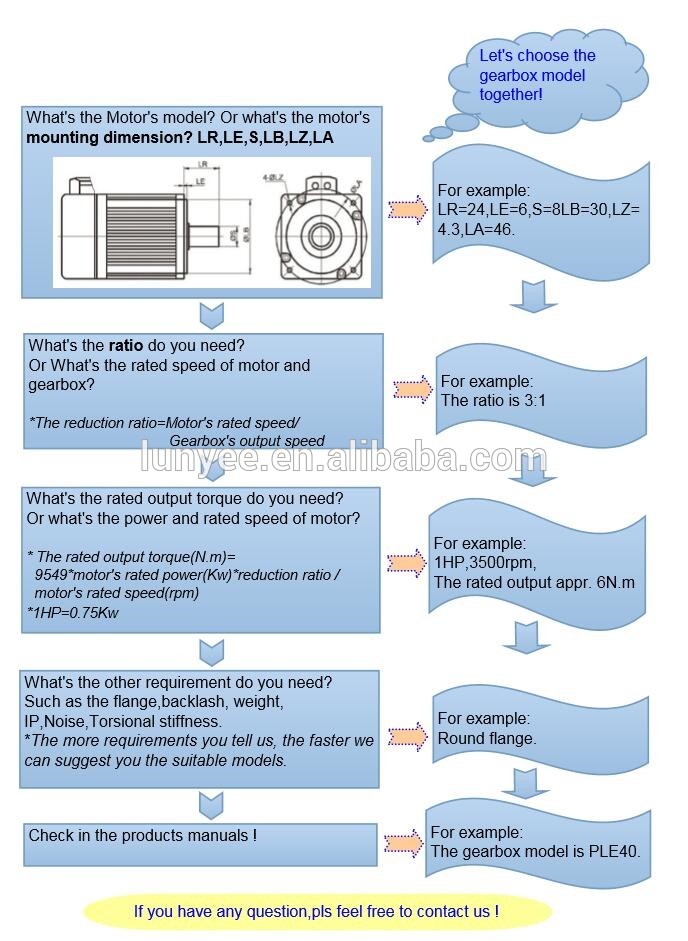 Lunyee Company Information:
Chengdu Lunyee Industries Development Co., Ltd. is a leading manufacturer for factory automation (FA) products! We are dedicated in power transmission and motion control solutions! We are a leading manufacturer for power transmission products like AC and DC(brush/brushless)gear motor, Stepper Motor,high Precision Planetary Gearbox (spur/helical gear)for stepping motor etc.
Our quality:
One professional QC department is built up to inspect all the manufacture process according to international quality standard and our customers' special requirement! All products from Lunyee can enjoy a warranty from us!
Our price:
We promise to our customers for the same price, they can enjoy better quality from Lunyee, for the same quality, they can enjoy better service from Lunyee!
Contact us: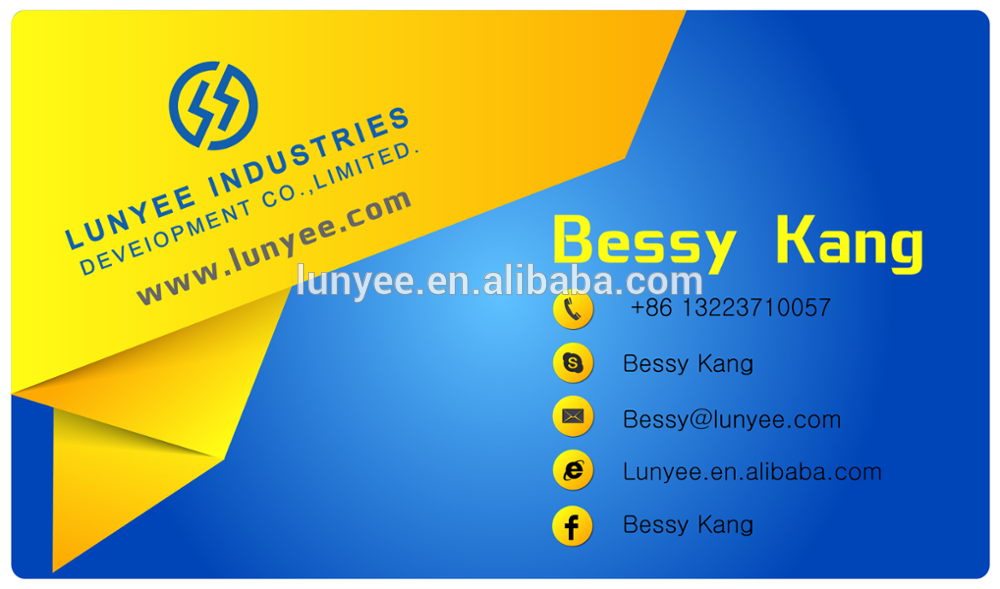 1:30 ratio gearbox, high precision reduction gearbox
Product Categories : Precision Planetary Gearbox